Our Story
URBNVTG is a woman owned business founded in 2017. The business began by upcycling unique designs from thrifted clothing and selling them on Etsy. As the demand for the brand grew we began to explore different ways to offer our limited designs to more people with more size options. Our customer's reviews are very important to us and helped us shape our brand to provide everything our customer is looking for in unique and hand selected clothing. URBNVTG began as a women's clothing brand and as we grew we learned that all genders enjoy to style our pieces and make it their own way to express themselves through fashion. Since then it has become our mission to provide unique and expressive clothing in a wide variety of sizes and designs.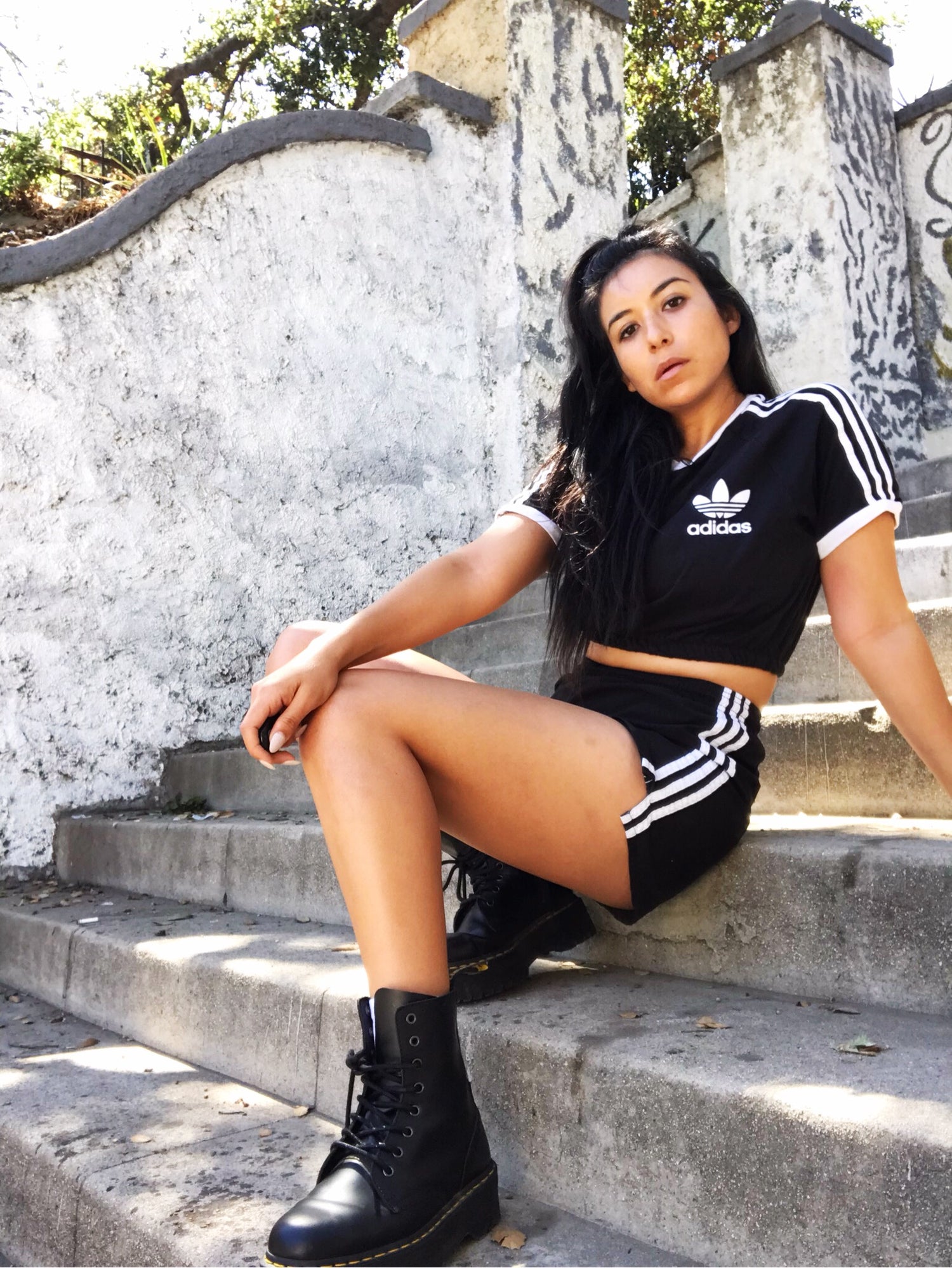 Annette Torsarkissian
Annette is a Los Angeles native that grew up in San Fernando Valley. She always had a passion for thrifting and fashion her whole life. Annette began thrifting and reselling her up-cycled designs on Etsy. She would go to the fashion district in downtown Los Angeles and buy different trims, patches and fabrics.
In 2017, she decided to take a chance and went full time on her up-cycling business. Annette's vision for URBNVTG is to create a brand that promotes self-expressin, and empower's people to wear unique clothing that tells a story. URBNVTG is growing quickly with an amazing team of individuals that are like-minded creatives. Our mission will always be to bring unique and inclusive clothing to those who like to express themselves through fashion.
How It Works
There is a lot of work put into the process here at URBNVTG but we have a lot of fun doing it with our team. As we grow our brand, we are making accessibility to our unique pieces a priority. All pieces from our brand are available both online and in person so you don't miss out! A big part part of how we operate is listening to our customers needs and making sure we provide exactly what they are looking for. 
Collapsible content
HAND SELECTION

We go through thousands of pounds of used clothing every year to hand-select the best pieces for our collections. We decide which garment is going to be dyed with bleach and we discuss tie dye colors we will use for our new batch of clothing.
EXPERIMENT

We decide on our up-cycled designs for the collection & experiment with different materials, trims and zippers to decide the next design. We think about how this design can be a staple part of someone's wardrobe and how they could style this piece with items they already have.
PLAYING DRESS UP

Our clothing is sourced in the United States and our up-cycled pieces are sewn ethically and locally. We go through a quality control and make sure everything meets our standards. Our inspirations come from the idea of playing dress up. We think everyone deserves a little fun in their wardrobe.